Before—Jared's Story
A Forlorn Series Prequel
Before Jared met Grace, he had lived several lifetimes of heartbreak, struggle, loneliness, and sometimes joy. His father tried to kill him, and his family shunned him for an original sin he didn't truly understand until he came face to face with true evil and discovered the demon within himself.
​
Born in the mid-nineteenth century to a family of itinerant circus performers, Jared didn't understand why his body grew so slowly or why his parents were ashamed of him and tried to hide him from the world. Through the years he discovered more disturbing things about himself—his unusual strength, the way his body healed with remarkable speed, and the "shadow people" who whispered dark and terrible things in his ear. Only music seemed to subdue their wicked urgings, and the prayers of his mother, the one person in his life who had loved him.
He soon came to realize that he was a danger to the world, and it would be better if he left it alone. But the more he tried, the more he was drawn into a whirlwind of darkness and evil from which he couldn't escape.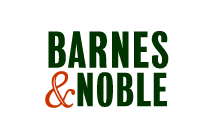 Logo-Barnes-Noble__120821132934.gif