Into the Spotlight
The devastation of a ruined summer.
The gift of a second chance.
Can Josie learn the lessons she needs ito discover her true self?
After a humiliating event and overwhelming peer pressure, 16-year-old Josie flees her home to spend the summer with her aunt on a South Carolina Island. Her fresh start turns into the summer of her dreams as friendships grow, romance blossoms, and a series of thefts surround her with excitement.
However, when tragedy strikes someone close to her, Josie realizes there are more important things than her reputation. As she sets out to solve the mystery she has become entangled in, she not only realizes the importance of relying on her faith but along the way also discovers who God wants her to be.

​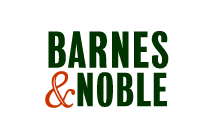 Logo-Barnes-Noble__120821132934.gif