Rebekah's Dress
Book 2, Rebekah's Keepsakes
An impending wedding. A sudden sickness. A Rumspringa gone wrong.
As Rebekah and Joseph's wedding day draws nearer, her only worry is how she will sew her wedding dress until things take a drastic turn. First, a sickness threatens the Stoll family, then her saucy nemesis, Katie Knepp, goes missing during her Rumspringa.
Rebekah is haunted by the worry that Katie's disappearance is a desperate effort to sway Joseph's affections her way before he can marry Rebekah. Still, Rebekah agrees to journey with Joseph and her brother, Peter, from Gasthof Village, Indiana to New York City in an attempt to locate Katie and hopefully bring her home. However, as Rebekah already knows, whenever the Englischer world is involved, nothing is plain and simple.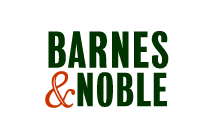 Logo-Barnes-Noble__120821132934.gif