Signs in the Dark
ONE CAPTIVE. Blindfolded, gagged, and bound, 17-year-old Haylie Summers has only one goal: stay alive. Nothing about her abduction makes sense. Deaf since birth, she can't hear her captors and can only guess why they would take her. Is she about to be thrown into the dark abyss of human trafficking? Or was she kidnapped by the protestors who marched at the wildlife rescue center where she volunteers? Haylie fights the harsh reality that her capture resulted from Nathan's unexpected text.
Need to talk. Can you meet me in 10 behind your garage? It was the last thing she saw before getting dragged into a van. But it can't be Nathan, with his ebony eyes and easygoing smile that crumbles the walls around her heart. No, it can't be Nathan. Can it?
ONE SUSPECT. After a childhood of disruptions, Peruvian-born Nathan Boliva likes to keep life simple. Haylie is not simple. She is beautiful. She is brilliant. And she is worth the risk of breaking out of his comfort zone. But days after asking Haylie on a date, Nathan finds himself targeted by the FBI for a crime he didn't commit. Far worse, anything could be happening to Haylie as the search continues.
Anything.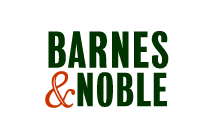 Logo-Barnes-Noble__120821132934.gif