Take a Right at the Mistletoe
Each and every holiday season at Vienna's Christmas market, Matilda bakes confections for holiday tourists and quirky locals alike. Looking to escape the market drama, she sets her heart on culinary school.
Dylan has come to Vienna and the market to recover from a career-upending mistake and to unearth new inspiration. But when he nitpicks Matilda's marzipan, she hears fighting words and perhaps the key to her culinary school application. They strike a deal: he'll taste test and she'll show him around Vienna. With each new pastry experiment and Viennese adventure, their relationship sweetens.
But their relationship doesn't seem written into life's cookbook. Dylan can't stay in Vienna, and Matilda has to follow her dreams, so it seems some ingredients just don't belong together. And yet, their hearts have already committed. Will a Christmas filled with marzipan and mistletoe give them both what they want the most?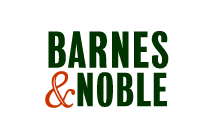 Logo-Barnes-Noble__120821132934.gif