The Mystery of the City of Incas
Book 4

—Pen & Quin: International Agents of Intrigue
When Penelope and Quintus Grey Reyes travel to Machu Picchu over Christmas break, they expect plenty of history in the Lost City of the Incas, but they get a mystery instead. A Peruvian girl, Mayra, asks the twins to help solve the disappearance of her great-uncle nearly 100 years ago - a great-uncle who just happened to guide explorer Hiram Bingham to Machu Picchu for the first time in 1911.

As the twins trace the footsteps of the missing man, they learn not everyone wants this mystery solved. Meanwhile, their grandfather is arrested for returning ancient artifacts to Machu Picchu that are found to be fake, and Pen and Quin are certain this new mystery is connected to their
own. When Supay, the Inca god of death, appears on a doorway, the twins wonder if they should abandon the mystery, but their search leads them on a twisting train ride back to Machu Picchu that nearly brings an end to their search and their lives.

When the trail leads to a nearby mountain and a dangerous path, the twins are close to solving both cases, but can they finish the case or will they also disappear in the City of Incas?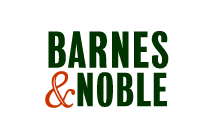 Logo-Barnes-Noble__120821132934.gif