The Mystery of the Lost Greek Treasure
Book 3—Pen & Quin: International Agents of Intrigue
When 12-year-old twins Penelope and Quintus Grey Reyes travel to Greece for Thanksgiving break, their next case comes from an unlikely source - the 10 year-old-grandson of Kostas, their Greek mentor. Nicos tells the twins of his search for Ali Pasha's treasure, which has been lost for 200 years. The ruthless Ottoman ruler was beheaded before he could reveal to anyone where he had hidden his treasure, but that hasn't stopped treasure hunters from searching for it. The only thing that has been found are skeletons in tunnels beneath Pasha's palaces. Nicos is convinced the twins can use their investigative skills to find the hidden treasure.

As the twins trace Ali Pasha's path, a robbery occurs at Nestor's Palace, the archeological site where their mother is conducting research. The lost treasure and the robbery of an ancient site seem connected, but the investigation turns dangerous when they are run off the road. The twins realize they're not the only ones searching for the missing Greek treasure.

As the twins explore the beautiful Greek seaside, they realize the rocky cliffs can also be deadly. The search for the treasure leads to an unexpected thief and a secret hidden for 200 years.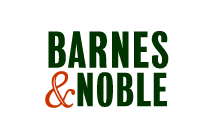 Logo-Barnes-Noble__120821132934.gif