The Remarkable Housewives of the Bible
Welcome to Girls' Night!
Grab your favorite snacks, your besties, and some open nights on the calendar to take a deep dive into the noteworthy drama sprinkled throughout The Bible. These days, our television entertainment also consists of some pretty outrageous drama, but what if I told you that the women of the Bible have riveting tales filled with much more exciting story lines than anything you'll find on a soap opera or reality TV…
The Remarkable Housewives of the Bible invites you to:
- take a little breather from today's "reality" entertainment;
- delve off into the alluring, scintillating, water-cooler-gossip-worthy tales of the biblical housewives; and
- discover the incredible promises of fortitude, survival, empowerment and love found through their stories in God's Word.
So, with that said, right now, I would like to invite you to join me for a good old-fashioned Girls' Night. Actually, several of them. Whatever time of the day works best for you, curl up on the couch with me and let's chat it up. Over the next few weeks, we will have some fun getting to know each other and learning about Eve, Delilah, Hannah, Martha, and Ruth. You know, the ladies God would love for us to chat about since He divinely plopped them right there in His Word for us. Grab your popcorn, friend. It's about to get real…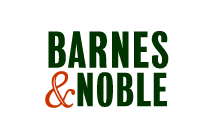 Logo-Barnes-Noble__120821132934.gif