The Secret Room
1939. Vienna, Austria. Life was as close to perfect for medical doctor Johann Goetz, his artist wife Sybilla, and their three children . . . until the world went stark raving mad.
​
As Nazi propaganda seeps into the fibers of Vienna, families and neighbors are pitted against one another, and hatred brews until the tensions erupt on the night of Kristallnacht. But Jewish families like the Goetzs know that the madness is only beginning.
Word of the deadly program against the Jews of Europe spreads far and wide, even to the quaint Amish farm belonging to Joseph Jotter's family in Lancaster County. The idea of neighbors hating neighbors is a foreign concept in Amish country, and Joseph finds himself questioning everything he thought he knew about life. But how much of a difference can one Amish man make in Hitler's war against the Jews? Joseph is determined to find out.
​
​
​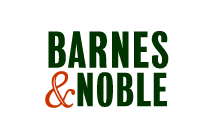 Logo-Barnes-Noble__120821132934.gif