Forgiven
Forlorn Series-Book 3
Jared Lorn's secret is about to be unleashed.
Jared Lorn and Grace Fortune have defeated enemies both physical and spiritual and have begun to think their battles were over. All they want is to be together, write music and figure out a life together. They finally have a measure of peace.
Until they come face to face with an even more dangerous adversary, a mega-rich entrepreneur who has discovered Jared's dark secret. Determined to harness and exploit Jared's "gift" under the guise of saving the world, Darwin Speer pursues them to the ends of the earth, using every tool at his disposal, including the power of a gigantic Machine that could open the Abyss and release the Watchers from their prison. Jared becomes his unwitting accomplice, and Grace must not only save him from the clutches of a genius madman, but attempt to undo the damage he has already done.
From the safety of the "Hobbit Hole" to a medieval castle in Switzerland, the mists of Iceland and the ice caves of Norway, Jared and Grace embark on a mission to stop Speer and his secret society, the Interlaken Group, from unleashing a power they do not understand. In the process they discover another terrifying truth: Jared is not the only one of his kind in the world.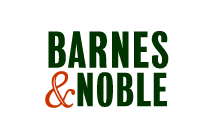 Logo-Barnes-Noble__120821132934.gif