Forsaken
Forlorn Series-Book 2
He was forsaken but not forgotten.
Nine months have passed since Grace Fortune saw the boy she loves, Jared Lorn, die before her eyes. But Grace's suspicions have her wondering if Jared really dead. Along with her friends, she sets out to find answers, and the investigation leads to an unexpected place: Silo City, an abandoned silo complex that houses as many dark secrets as it does forsaken people.
Very much alive, Jared's on a mission to save the girl he loves by collaborating with the enemy—a young, brash rock star named Lester Crow who fronts the punk metal band Blood Moon. Jared's "deal with the devil" will take him on a cross-country journey into the heartland of darkness. The music of Blood Moon is a weapon against God, and Jared must wield this weapon while trying desperately to preserve his mind and soul from its power.
Jared and Grace are desperate to be reunited, but first, they must defeat the demonic forces arrayed against them. And pray that Jared, a Nephilim forsaken in God's eyes, has a chance at a future.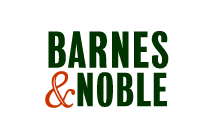 Logo-Barnes-Noble__120821132934.gif